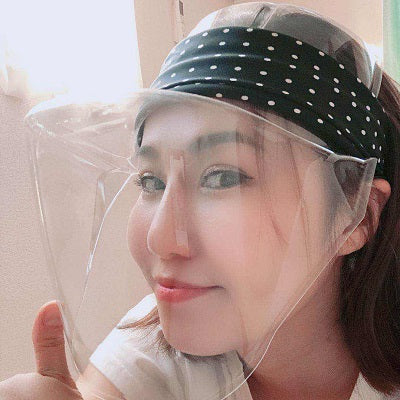 The Japanese plastic food container manufacturer, Maruzen, is now making face shield!
High-density polyethylene casing, which prevents chemicals, saliva droplets, and paints from splashing into the eyes. It protects your eyes and face well. 
Safe and comfortable, the full face protective cap provides more comprehensive coverage and protects the face from saliva flying into the air. Plastic face shield fits comfortably with most caps, hairbands and helmets.
Face shield can be easily cleaned with water or disinfectant. Ultimate sun protection, scratch resistance, blocking more than 98% of harmful air.
Extremely light and can be used in various situations, such as laboratory work, woodworking, mowing, gardening, drilling, sanding, welding, outdoor sports, etc.
Check this product from ⇒here!
Do you want to know how to wear this mask? ⇒click here
June 12, 2020
Taiko Staff